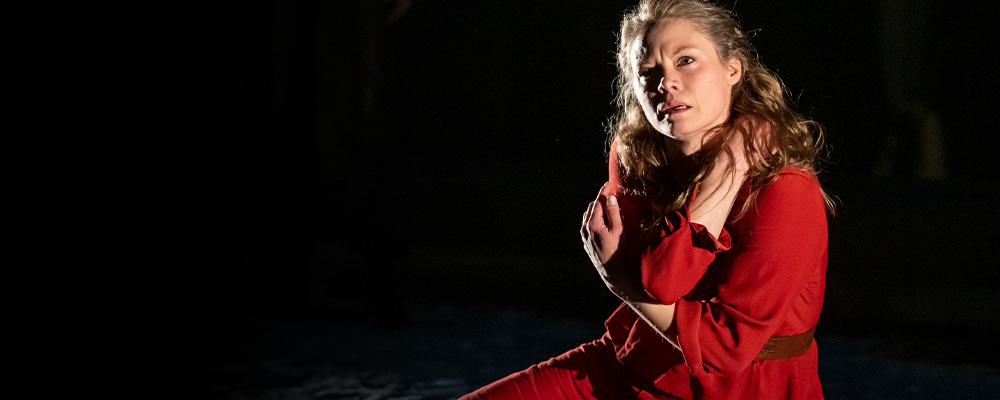 THE LADY FROM THE SEA
BY HENRIK IBSEN
IN A NEW TRANSLATION BY RICHARD NELSON
DIRECTED BY SHANA COOPER
When a sailor returns to fulfill their promise, a lighthouse keeper's daughter must choose between her landlocked marriage and the mesmerizing allure of the sea. Hailed as a watershed moment in Ibsen's writing, The Lady from the Sea dissects issues of duty, marriage, and agency with raw emotion and disarming resonance.
PLEASE NOTE: If a performance is Sold Out or cannot accommodate the quantity of tickets you would like to purchase, please call our box office at (773) 753-4472 . More options may be available.
COVID-19 PROTOCOL: All visitors to Court Theatre must provide proof of vaccination. By exception, visitors who are unable to be vaccinated for medical reasons or due to a sincerely-held religious belief may provide proof of a negative COVID-19 test taken within 72 hours of the event start time. University of Chicago students, faculty, other academic appointees, postdoctoral researchers, and staff subject to the University's vaccine requirements may demonstrate proof of compliance by presenting their UChicago ID at entry.
All visitors, regardless of vaccination status, must wear a mask while at the Court Theatre.
Learn more about COVID-19 and Court Theatre.
The Lady from the Sea is sponsored by Sidley Austin Foundation and Elizabeth F. Cheney Foundation .
Photo of Chaon Cross by Michael Brosilow.