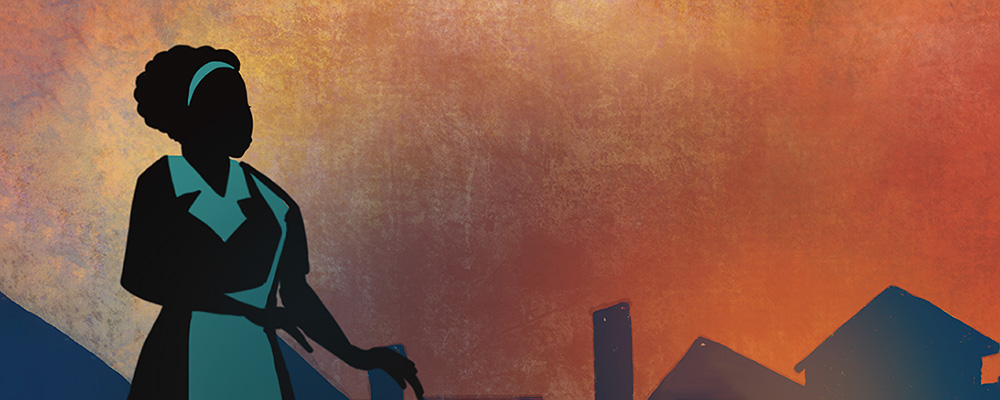 TWO TRAINS RUNNING
BY AUGUST WILSON
DIRECTED BY RON OJ PARSON
Amidst the Civil Rights Movement, Memphis Lee's restaurant is slated for demolition. While Memphis fights to sell his diner for a fair price, the rest of the restaurant's regulars search for work, love, and justice as their neighborhood continues to change in unpredictable ways.
Two Trains Running is sponsored by Allstate , Gustavo Bamberger and Martha Van Haitsma, and Neil Ross and Lynn Hauser.
Ron OJ Parson's Residency is made possible by the Joyce Foundation .
Artwork by Daniel Minter.
---
Court Theatre strongly encourages all attendees to wear a mask and be vaccinated for COVID-19. Due to ongoing health risks, particularly to the unvaccinated, participants are expected to adopt the risk mitigation measures appropriate to their vaccination status as advised by public health officials or to their individual vulnerabilities as advised by a medical professional. Public convening may not be safe for all and carries a risk for contracting COVID-19, particularly for those unvaccinated. Participants will not know the vaccination status of others and should follow appropriate risk mitigation measures.
COVID protocols are subject to change. Please check current guidelines prior to your attendance.
Learn more about COVID-19 and Court Theatre.
---
PLEASE NOTE: If a performance is Sold Out or cannot accommodate the quantity of tickets you would like to purchase, please call our box office at (773) 753-4472 . More options may be available.