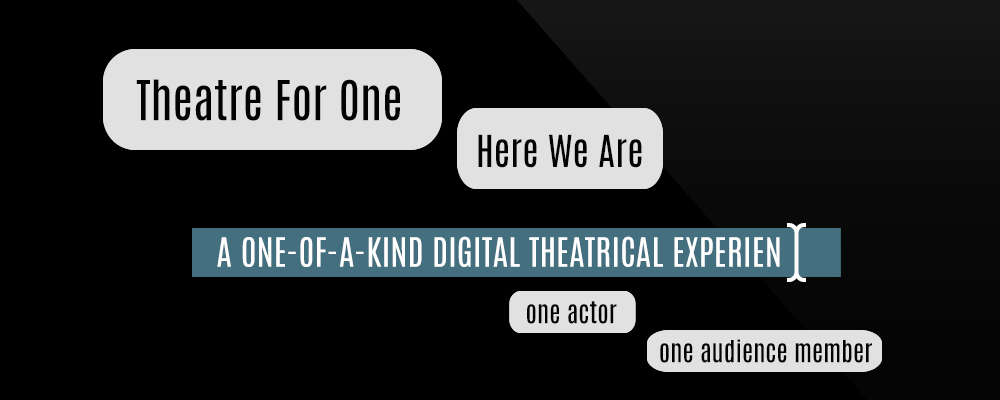 Theatre For One: Here We Are  is a live digital theatrical experience that brings together one actor and one audience member featuring eight new microplays that speak to these times we are in. A laugh shared with a stranger, a world created by imagination, a soul nourished through storytelling: these are things only theater can accomplish. Following its critically-acclaimed run in New York, Court Theatre brings these eight stories to life with Chicago actors to offer audiences a deeply personal theatrical experience.
SCHEDULE: February 18 – March 14, 2021
Thursday and  Friday at 7:30pm
Wednesday, Saturday and Sunday at 2:00pm and 7:30pm
TIME: Each reservation will last 15-30 minutes 
TICKETS: A block of free tickets will be released each week on Thursdays. You must reserve tickets in advance and will see one of the eight plays.
ONLINE: The performance is completely online. You will need a computer with a working webcam and microphone. Google Chrome is highly recommended.
RATING: Content of microplays range from a rating of PG to R, based on language.
Please note that there are multiple pages of events available. Earlier performances may appear sold out; however, there may still be available performances on later dates.