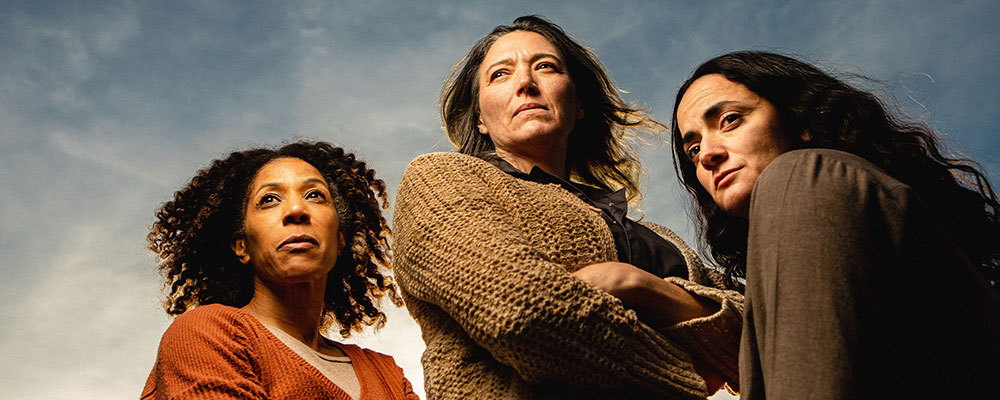 FEN
BY CARYL CHURCHILL
DIRECTED BY VANESSA STALLING
On the marshy fens of eastern England in the 1980s, ghosts of the past haunt the women who labor as tenant farmers in the potato fields and who lead lives essentially unchanged from their 19th-century forebears. When Val seizes on a new relationship as a path to escape the crushing bonds of work, poverty and family, she is confronted with the explosive repercussions of her decision. Employing astonishing theatrical imagery, Churchill's Fen shows with grace and sly humor how the intricate pressures of gender and class both shape and distort the characters of women. Jeff Award-winning director Vanessa Stalling (Photograph 51) returns to Court Theatre to bring her striking clarity and fresh perspective to the path-breaking text that won Churchill the Susan Smith Blackburn Prize and cemented her reputation as one of our greatest living playwrights.
Fen is sponsored by The Marion M. Lloyd Court Theatre Fund.
Photo of Genevieve VenJohnson, Elizabeth Laidlaw, and Cruz Gonzalez-Cadel by Joe Mazza..
---
COVID-19 PROTOCOL: When the City of Chicago's COVID-19 community transmission level is HIGH, Court Theatre requires properly worn face masks for attendance at performances. At all other levels, masks are optional, but strongly encouraged.
Learn more about COVID-19 and Court Theatre.
---
PLEASE NOTE: If a performance is Sold Out or cannot accommodate the quantity of tickets you would like to purchase, please call our box office at (773) 753-4472 . More options may be available.