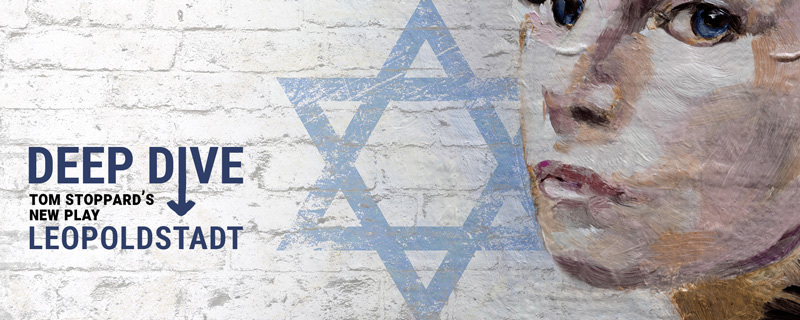 Featuring Scholarship from University of Chicago Faculty
Reading Directed by Charles Newell
Online October 5, 12, 19, and 26; November 2, 9, and 16 at 7pm
In its most ambitious addition to the Fall season, Court Theatre's Deep Dive:  Leopoldstadt  provides an in-depth examination of Tom Stoppard's epic drama, Leopoldstadt. Leopoldstadt is a place, a state of mind, and a return. Stoppard's newest play is as groundbreaking and sprawling as anything he has written. Combining the personal and philosophical, the play explores both history and Stoppard's own Jewish heritage, discovered late in his life. 
Over the course of five seminars, participants will examine the world of Leopoldstadt, which opens in Austria in 1899 and culminates in 1955, through discussions with University of Chicago professors about the history and politics of Vienna during that time, the influence of Austrian Jewish intellectuals and artists, and Jewish migration and identity. 
Deep Dive will culminate in an online reading of the play helmed by Court Artistic Director Charles Newell, whose previous productions of Stoppard's works have garnered critical acclaim, as well as an audience talkback enriched by the knowledge participants have gained from each seminar. 
Seminars will feature conversations with Court Artistic Director Charles Newell , Resident Dramaturg Nora Titone, and a world-renowned team of scholars. Some of the University of Chicago faculty members involved will include:

Court's remote, digital experiences are produced in partnership with the University of Chicago Graham School's Arts@Graham series.
Subscribe and Save! Deep Dive: Leopoldstadt is included in all 5-play subscriptions. 3 and 4-Play subscribers may select this course as one of their play selections. 3-play subscription packages start at only $96—a huge savings over purchasing the seminar separately. Individual enrollment for the this course is $250 per person.